"Ingen skaber alene"
- den medmenneskelige samtale mellem sygeplejersker og patienter i en diakonal hospitalskontekst
Sammendrag
The importance of experiencing oneself as seeing and seen is essential to the experience of humanity. This applies not least to patients who find themselves in difficult and complicated life situations in a hospital. In this study, a Human Related Conversation (HRC) was conducted at a diaconal epilepsy hospital in Denmark. The article explores what characterizes the interaction between the parties in such a conversation. Data consists of 15 semi-structured conversations between nurses and patients, as well as the patients' feedback on the conversations. Data is analyzed based on reflexive thematic analysis and the emerging findings perspective from the understanding of diakonia in conviviality and Hartmut Rosa's resonance theory. It is concluded that in HRC there is a shift from hospital-rooms to everyday-spaces, which in this case means that the interaction between the participants in HRC is characterized by a respectful attitude, a human meeting and an equal reciprocity.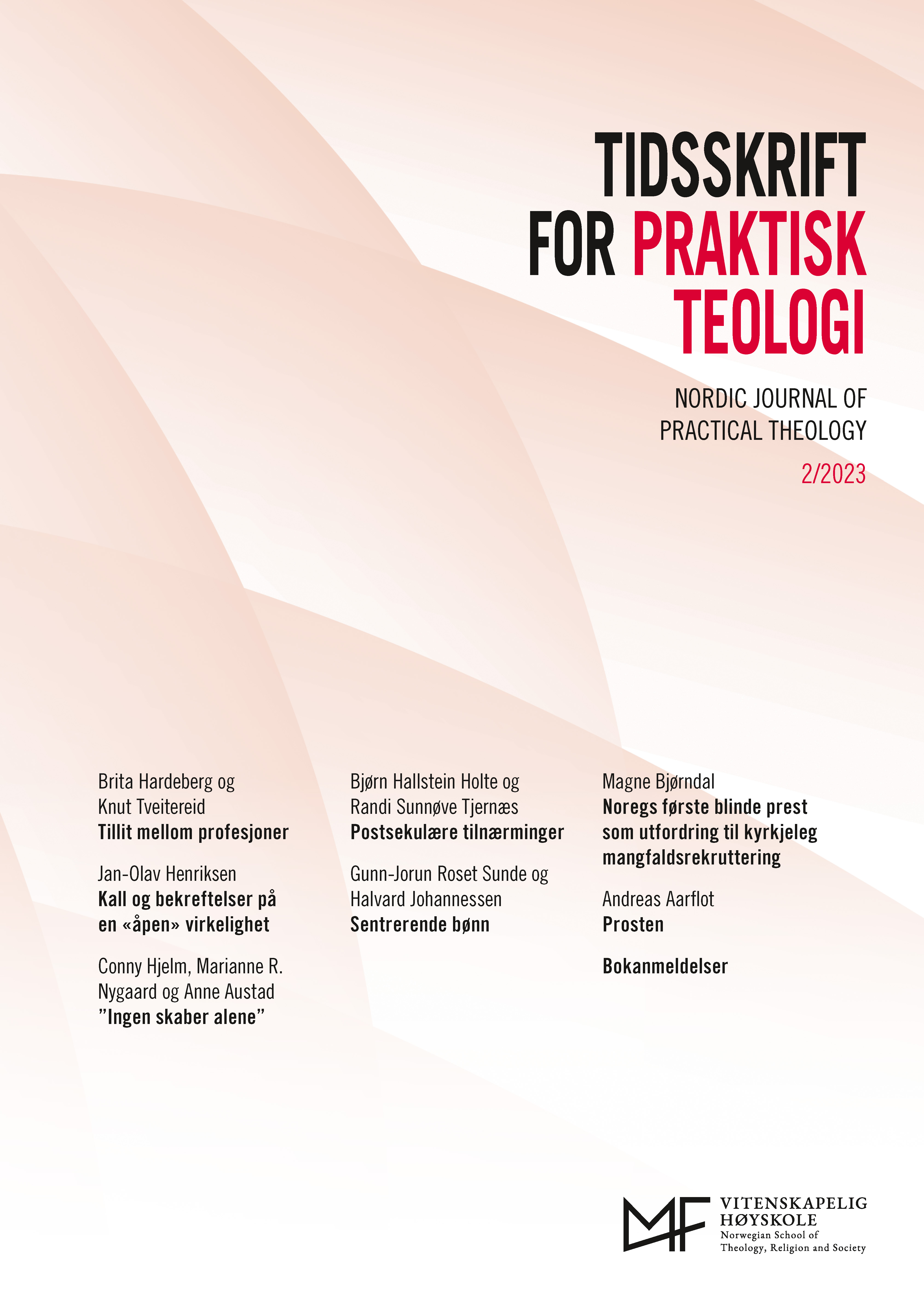 Nedlastinger
Seksjon
Fagfellevurderte artikler
Lisens
Opphavsrett 2023 Tidsskrift for Praktisk Teologi
Dette verket er lisensiert under Creative Commons Attribution-NonCommercial-NoDerivatives 4.0 International License.